This is Swati and you're reading The Mustard Sandwich, a munchable and highly lunchable periodical spotlighting curious food stories, busy eaters, and inter/outernet goings on. Many of you ended up here recently through Good Food Jobs. If you're new, welcome! If you're a regular, you can stop reading the obits because I'm back baby! Although it's been a minute...
Sometimes it's difficult to sustain your inner blaze -- the radiant fire of inspiration and creativity that crackles from within. In Hindu philosophy, this vital life force is called agni. It is a concept usually associated with digestion and appetite, and there are a variety of medicinal foods, branches, leaves, and teas that inspire the basal systems of the body to turn fuel into vibrant, productive energy.
The concept of agni, which lies at the confluence of Yoga and Ayurveda, extends far beyond the physical body, though. It also describes the flame of awareness, the electrifying energy that precipitates from mind-body alignment, and the resilience of spirit that empowers us to burn through blocks. I've been thinking about this a great deal because I've been struggling without it. For weeks I have been left in the cold with thoughts and ideas, unable to express.
The end of the school year completely extinguished my agni. It left me exhausted, mentally, emotionally, and spiritually. My tank was empty, and no mustard proved powerful enough. Not only that, the sudden crash of adrenaline -- the falling away of classes, students, papers, and grades -- stoked an altogether different fire: a slow burning inflammation in my eyes.
I've had this autoimmune eye condition for over a decade and, each time it emerges, it inspires a much needed retreat from the blue lit pressures of the world. So that's where I've been -- nowhere if Here is our world. Everywhere if our world is Anywhere with diffused natural light.
For weeks now I've yearned to share a story about a firefighter also tending to the blaze. His name is Trevor Walsh and he's a fire captain at a station in my hometown. A mutual friend connected us after I mentioned I was curious about what firefighters eat while they're out on the job, and how and where it all happens.
There are hundreds of fires, large and small, burning during fire season in California. And we're in it now. I caught Trevor on his drive back from one on a nascent summer afternoon. He answered all of my dorky food questions, but he told me so much more. Rather, I learned so much more than I anticipated. Here is a story, in his words.
Busy Eaters
A city gets constructed overnight. Unfortunately in California we're doing this year round now -- Christmas and Thanksgiving dinner on the fire line. We've gotten really good at it. The fire camps have offices and giant tents with maps that help us figure out where the fire is going to go, and where it's been already. We consider our resources and we get prepared. During the initial attack -- the first 24 hours of fighting -- it's all about the fire. That being said, we have to eat. We all do.
There are a couple of days of food on the state-owned engines -- those are the bright green trucks you see driving around California. It's all MREs for the first day or two because nothing will be set up for us. There's a coffee maker and toilet paper in the truck too. We have bedding and look for safe areas to sleep on the fire line. It's a rough go.
For the last few years, California wine country has been under siege. Fires are burning nonstop and we have fire engines stationed up along the Central Coast for three months straight. That's a long time living on the line, but the camps are very established under those circumstances. They're usually set up in parks, fields, or fairgrounds, and there are routines.
Once you get into a fire camp, you team up in groups of five engines. There are giant trucks full of ice, water, and Gatorades. We grab all of our restock. There's also a truck full of sack lunches. Sometimes they are really good. Other times, not so good. It's 500,000 calories of food shoved into a bag -- purple sandwiches (that's what my kids call PB&J sandwiches), burritos, candy bars, and nuts. That's lunch and dinner for 24 hours.
We park and eat with guys we're with on the line. We're all brothers and sisters. We can be complete strangers and best friends at the same time. We sweat together and are covered in soot from head to toe, unrecognizable.
Every once in a while we spend holidays together. Thanksgiving, Halloween, Easter, Christmas -- I haven't spent Halloween at home in years. I was up in wine country and they served us steaks. On special days the hand crews -- that's prisoners who cook and serve the food -- fill up our plates with potatoes and gravy, chicken fried steak, and salad. It's not gourmet, but it's not bad.
The hand crews are out there working with us and we're very comfortable with them. They're very nice, and want to make a good meal for us. The inmates, they're nonviolent, out on good behavior. They put a lot of effort into it. I mean, sometimes it's absolutely terrible stuff no matter what. One time we got finger hot dogs and tater tots after being out on the line for two days. But most of the time it's decent and they take pride in their work just like we do.
Sometimes event catering trucks come and cook for us. You know, the people who cook for film crews. That's healthy stuff. They don't really know how to operate under duress or feed that many guys. We can eat entire houses when we're up there, and they get chewed out for tearing up a fancy kitchen. The prison crews know how to cook for us. I'll take the prison food all day, not the Hollywood stuff.
A couple of years ago when we were up in wine country, Guy Fieri showed up with his mobile barbeque truck. He fed the guys tri tip and ribs. He cooked for an hour or two and it boosted morale. It gave us something else to talk about for a day.
You get lost out there eating out of a box. But we get to help people and make a difference. I couldn't imagine doing any other job. Once you see the joy you can provide to others, it fuels you. You can't fight the feeling. I love that -- I live off of that.
Tweeter's Tiffin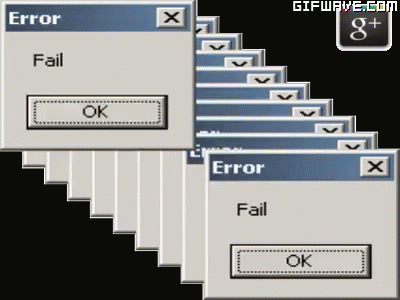 I'm skipping this section of the newsletter this time because I have been inactive on Twitter lately. But! I do have some big ol' bread holes to peer through below.
Bread Holes
Carve 20-some minutes out of your life for this story that will leave you forever changed. In this cinematic profile by The New Yorker, we meet Jon Wright, Cattle Farmer at Coota Park in Australia. Jon is openly gay in a conservative industry, and is working to practice and promote sustainable cattle ranching practices that fight climate change. The devotional commitment to his craft forces another layer of separation from the rest of the world. This piece is moving and visceral, and gently steeped in humanity and suffering. It forced me to sit with an uncomfortable question, and unbearable answer -- what great sacrifices am I making for my planet?
Farm workers' rights are top of mind here in California. The connection is personal for me because many of my new students this year had parents who were away picking in the San Joaquin and Coachella Valley growing regions. Farm laborers are critical to each of our plates and dinner tables, yet it is so easy to completely disconnect from the existence of these vital individuals. What I appreciated most about this story is the cultural commentary regarding hard work -- we look down upon agricultural workers and people who toil in the field. Why? As a nation, why do we fail to value these individuals who are anything but freeloaders? I appreciate Shay Meyers and his family for running an organization that invests in these human lives.
CBS Sunday Morning: Building a canoe, and ties to his late father -- I would have included this story even if there was no food connection. There happens to be one. Trent Preszler is the CEO of Bedell Cellars, a family-owned winery on the North Fork of Long Island. He's also a specialty canoe-builder. Woodworking is a trait he inherited from his father, a stern and complicated man. This piece is about acceptance and forgiveness -- the currency of love, and two men who exchanged it in entirely their own ways.